MAJOR SPONSORS
Major Sponsor & Seniors Best Player Award
1332 3SH is the Mallee's Heritage Station in the Heart Of The Murray, & the home of the classic hits & the best of today's easy hits. Tune in live to hear commentary every Saturday afternoon!
OFFICIAL APPAREL SUPPLIER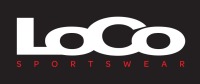 http://www.locosportswear.com.au/
Is a leading supplier of team on-field, and supporter off-field plus all other sporting apparel and accessories. We specialize in premium quality, sublimated and cut and sew performance products, custom manufactured to your requirements. We supply all sports including AFL, Netball, Cycling, Rugby, and Cricket.
INTER-LEAGUE SPONSORS
www.admgrain.com.au
ADM – Interleague Sponsor
As the world's population grows, so does demand for quality foods, feed ingredients for livestock, alternative fuels, and environmentally friendly alternatives to traditional chemicals. As one of the world's leading agricultural processors, ADM plays a pivotal role in meeting all of these needs.
https://mcdonalds.com.au/
McDonalds Swan Hill – Interleague Sponsor, Colts & Under 17's Netball Best Player Awards
Back in 1971, we opened our first restaurant in a Sydney suburb called Yagoona. Today there are over 900 McDonald's across Australia and we employ around 90,000 people across our restaurants and management offices.
OFFICIAL SPORTS MEDICINE SUPPLIER
https://www.victor-sports.com/
Victor Sports Pty Ltd. (Victor) was established in 1993 and has continuously expanded its business practices and product range to now provide a comprehensive range of sports medical and rehabilitation appliances.
Our goal is to equip athletes and medical professionals with the most advanced sports medical products available.
OFFICIAL FINALS SPONSOR

Pooles Accountants – Finals & Grand Final Sponsor
Pooles Accountants have a strong preference and are committed to using its annual marketing budget to provide support directly to local sporting groups within our strong client base regions. Sporting activities are the lifeblood of rural communities and provide important social and family benefits and we are proud of the numerous sponsorship initiatives that we have with various sporting clubs and associations within our region.
To further extend our support of the local region, we are delighted to be able to announce that Pooles Accountants have committed to sponsoring CMFNL final series and grand final events for the next five years.
OFFICIAL UMPIRES SPONSOR
Showbiz Cinema – Official Umpires Sponsor
Showbiz Cinemas aims to screen all the latest Hollywood blockbusters and supplement with the best of independent and select art house films to provide maximum movie-going choice to the Swan Hill community.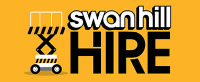 For all your hire needs, tools, machines and much more go to Swan Hill Hire. They also have Nifty Car hire for Trucks, Buses, and Cars.
Proud supporters of the CMFNL Umpires

http://www.swanhilltoyota.com.au/
Swan Hill Kerang Toyota – Football Umpire Sponsor
Proud winners of the President's Award for Excellence four years in a row. We've also been awarded as the Toyota Rural Dealer of the Year two years in a row.

Official Netball Academy Sponsors
https://www.facebook.com/rlamandrews
AWARD SPONSORS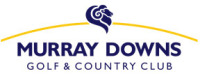 http://www.murraydownsgolf.com.au/
Murry Downs Golf & Country Club – Jack Betts Award
Murray Downs is situated in the heart of the Kidman Reid's historic Murray Downs sheep station on the opposite side of the mighty river at Swan Hill in Victoria.
Construction of the Murray Course commenced in mid Octover 1988 and was formally opened in March 1991.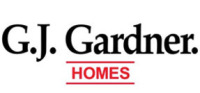 http://www.gjgardner.com.au/
Gj Gardner Homes – Club Championship Award
With over 100 new home designs to choose from, G.J. Gardner Homes will certainly have a new home design that will satisfy your individual needs, and if not, their teams are able to work with you to design any conceivable size and shape of home you desire. G.J. Gardner Homes would love to see you and discuss your plans or ideas to see how they can turn them into a reality. – See more at: http://www.gjgardner.com.au/offices/swan-hill-3565.aspx#sthash.hLBaN6Pr.dpuf

http://javaspice.com.au/
Java Spice – A Grade Netball Best Player Award
Java Spice is listed in the top 4 Thai Restaurants in Victoria

http://swanhill.ljhooker.com.au/
Lj Hooker – Rookie of the year & Under 19 Distinction Award
Over the past 82 years, LJ Hooker has become Australia's best known and most trusted real estate brand. With a franchise network of 658 offices strong across Australasia, LJ Hooker sells more than 40,000 properties each year worth over AUD15 billion. We have one of the largest residential sales teams in the industry comprising 3200 sales professionals backed up by over 2000 support team members.
Sthil Shop Swan Hill Goal Of The Year
Stihl Shop Swan Hill is not a new business, just a new name for a long established one, the business started way back as Ron Ferguson Motors; it progressed from there to Eric Day Mowers in McCallum Street and onto Swan Hill Mower & Saw in Curlewis Street. Along the way it has become a well known identity in the local Outdoor Power equipment industry. Becoming a strong Stihl Dealer, as well as selling other brands such as  Victa, Briggs & Stratton, Rover, Cub Cadet, Atom, Gentech, Kohler & Lawnporn Turf Management Products to mention a few. With the move to our new larger premises in 2014, we have been able expand our range of products and also become an ELITE Stihl Dealer.

http://www.mawsons.com.au/
Mawsons Concrete and Quarries – Seniors, Reserves & Colts Goal Kicking Awards
Mawsons is a family oriented business founded in 1912. Mawsons operate hard rock and sand quarries and premixed concrete plants throughout Northern and Central Victoria & Southern NSW.

http://www.gannawarratimes.com.au/
Guardian & Gannawarra Times – Netball Team of the Year Sponsor

The Guardian provides the latest news from the Swan Hill region, northern Victoria and NSW Riverina. Part of the Elliott Newspaper Group, we have been proudly serving the community since 1888.
We aim to provide our readers with high quality, ethical and entertaining news and information. The Guardian is published every Monday, Wednesday, and Friday.
http://voyagefitness.com.au/voyage-swan-hill/
Voyage Fitness – Netball Coach of the Month/Year Sponsor
At Voyage Fitness our aim is to provide a welcoming and motivating environment, where all members of the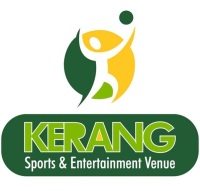 https://www.facebook.com/KerangSportsEntertainmentVenue/info?tab=overview
Kerang Sporties is the Club at the clock in the heart of Kerang. We have a diverse range of Entertainment for the whole family. Our Bistro opens 7 days a week.
Here at Sporties we have full TAB & Keno facilities. Our Sports Bar offers some fantastic drinks and service with Jukebox an…d pool table in great air-conditioned comfort. Our Bistro is open 7 days a week and can cater for your every need. Bistro or dining rooms are available for all your function needs. There is a kids room for the entertainment of the little ones or they can run around in one of the best beer gardens in country Victoria.